KYOCERA ECOSYS M2040dn.
Print technology: Laser
Printing: Mono printing
Maximum resolution: 1200 x 1200 DPI. Copying: Mono copying
Maximum copy resolution: 600 x 600 DPI. Scanning: Color scanning
Optical scanning resolution: 600 x 600 DPI. Duplex functions: Copy,Print,Scan. Maximum ISO A-series paper size: A4. Direct printing. Product color: Black,White
KYOCERA ECOSYS M2040dn
Laser
Mono printing
1200 x 1200 DPI
A4
Direct printing
Black,White
Multi-Function Machines for M2040DN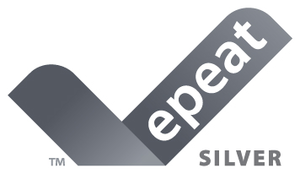 Product meets all EPEAT required criteria plus at least 50% of the optional criteria.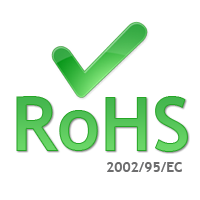 The electrical or electronic product contains little or no Hazardous Substances (RoHS). Any RoHS compliant product is tested for the presence of Lead (Pb), Cadmium (Cd), Mercury (Hg), Hexavalent chromium (Hex-Cr), Polybrominated biphenyls (PBB), and Polybrominated diphenyl ethers (PBDE). PBB and PBDE are flame retardants used in several plastics. For Cadmium and Hexavalent chromium, there must be less than 0.01% of the substance by weight. For Lead, PBB, and PBDE, there must be no more than 0.1% of the material. Any RoHS compliant component must have 100 ppm or less of mercury and the mercury must not have been intentionally added to the component.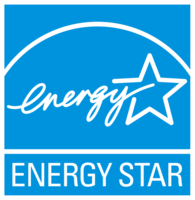 Energy Star is an international standard for energy efficient consumer products created in 1992. Devices carrying the Energy Star service mark generally use 20%30% less energy than average.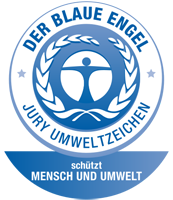 is a German certification for products and services that have environmentally friendly aspects.
| | |
| --- | --- |
| AC input frequency | 50/60 Hz |
| AC input voltage | 220 - 240 V |
| Auto document feeder (ADF) input capacity | 50 sheets |
| Automatic Duplexing | Auto |
| Barcode printing | Y |
| Blue Angel certified | Y |
| Bluetooth | N |
| Booklet printing function | Y |
| Borderless printing | N |
| Built-in display | Y |
| Built-in processor | Y |
| Cables included | AC |
| Cabling technology | 10/100/1000Base-T(X) |
| Card reader integrated | Y |
| Cartridge type | TK-1170 |
| Cartridge(s) included | Y |
| Certification | GS TV CE ISO 9001 ISO 14001 |
| Compatible memory cards | SDSDHC |
| Copier resize | 25 - 400% |
| Copy programming function | Y |
| Copying | Mono copying |
| Custom media length | 5.83 - 14" (148 - 356 mm) |
| Custom media width | 2.76 - 8.5" (70 - 216 mm) |
| Depth | 16.2" (412 mm) |
| Digital sender | Y |
| Direct printing | Y |
| Display | LCD |
| Display number of lines | 5 lines |
| Document formats supported | PDFXPS |
| Duplex functions | CopyPrintScan |
| Duplex media weight | 60 - 163 g/m |
| Duplex print speed (Black normal quality A4/US Letter) | 20 ppm |
| Duplex printing | Y |
| Duplex scan speed (black) | 32 ppm |
| Duplex scan speed (color) | 16 ppm |
| Duplex scanning | Y |
| Energy Star certified | Y |
| Energy Star Typical Electricity Consumption (TEC) | 1.66 kWh/week |
| EPEAT compliance | Silver |
| Ethernet LAN | Y |
| Ethernet LAN data rates | 101001000 Mbit/s |
| Faxing | N |
| Height | 17.2" (437 mm) |
| ID-card copy function | Y |
| Image formats supported | JPGTIF |
| Imaging unit included | Y |
| Included cartridge capacity (black) | 3600 pages |
| Internal memory | 512 MB |
| ISO A-series sizes (A0...A9) | A4A5A6 |
| ISO B-series sizes (B0...B9) | B5B6 |
| Linux operating systems supported | Y |
| Mac operating systems supported | Mac OS X 10.10 YosemiteMac OS X 10.11 El CapitanMac OS X 10.12 SierraMac OS X 10.13 High SierraMac OS X 10.14 MojaveMac OS X 10.15 CatalinaMac OS X 10.5 LeopardMac OS X 10.6 Snow LeopardMac OS X 10.7 LionMac OS X 10.8 Mountain LionMac OS X 10.9 Mavericks |
| Market positioning | Business |
| Maximum copy resolution | 600 x 600 DPI |
| Maximum duty cycle | 50000 pages per month |
| Maximum input capacity | 850 sheets |
| Maximum internal memory | 1536 MB |
| Maximum ISO A-series paper size | A4 |
| Maximum number of copies | 999 copies |
| Maximum output capacity | 150 sheets |
| Maximum print size | 216 x 356 mm |
| Maximum resolution | 1200 x 1200 DPI |
| Mobile printing technologies | Apple AirPrintGoogle Cloud PrintKyocera Mobile PrintMopria Print Service |
| Multi-Purpose Tray media weight | 60 - 220 g/m |
| N-in-1 copy function | Y |
| N-in-1 copy function (N=) | 24 |
| N-in-1 print function | Y |
| N-up printing | 24 |
| Near Field Communication (NFC) | N |
| Non-ISO print media sizes | Legal Letter |
| Non-operating altitude | 23.6 - 590551.2" (0.6 - 15000 m) |
| Number of print cartridges | 1 |
| Operating altitude | 0 - 137795.3" (0 - 3500 m) |
| Operating relative humidity (H-H) | 10 - 80% |
| Operating temperature (T-T) | 10 - 32.5 °C |
| Optical scanning resolution | 600 x 600 DPI |
| Package depth | 21.9" (555 mm) |
| Package height | 22.5" (572 mm) |
| Package weight | 55.1 lbs (25 kg) |
| Package width | 21.3" (541 mm) |
| Paper input type | CassettePaper tray |
| Poster printing function | Y |
| Power consumption (average operating) | 661 W |
| Power consumption (copying) | 661 W |
| Power consumption (printing) | 661 W |
| Power consumption (ready) | 21 W |
| Power consumption (sleep) | 1 W |
| Print speed (black normal quality A4/US Letter) | 40 ppm |
| Printing | Mono printing |
| Printing colors | Black |
| Processor family | ARM Cortex-A9 |
| Processor frequency | 800 MHz |
| Product color | BlackWhite |
| Recommended duty cycle | 1000 - 2500 pages per month |
| Replacement cartridges | TK-1170 (7.200 pagina's) |
| RoHS compliance | Y |
| Scan drivers | TWAINWIA |
| Scan speed (black) | 40 ppm |
| Scan speed (color) | 23 ppm |